| | |
| --- | --- |
| | Wednesday, May 31 2023 |
Another step forwards to the sportification of poker - Global Poker League

In a media interview early this week, Alexandre Dreyfus revealed further details about his fresh and innovation-packed invention, the Global Poker League. According to him, the Global Poker Leage is a genuinely stunning event that is currently enjoying great support from US, UK and China-based partners. It is expected to kick off late this year or in early 2016. Presumably, the plan is for the Global Poker League to feature a sport-like concept, similar to the NBA or the NFL. The formula will also undergo some interesting re-shapings. Actually, the big tournament will see various teams of notable names in contention, including those who are in the current Global Poker Index Top 300 rankings. The selection will be based on a typically USA draft system, Dreyfus highlighted.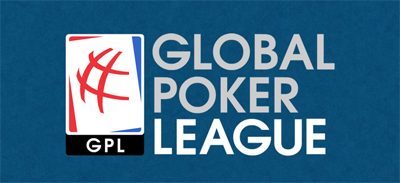 Unlike other poker tournaments, the Global Poker League will be played in a regular season starting from February to May. Each team will battle it out for the Final Four and the Ultimate two-team clash. According to Alexandre Dreyfus, a collaboration with casinos and online poker rooms is now underway. Live and online poker qualifiers are also on the menu, he added. Speaking of the entrance fee, the dedicated poker operator reminded all competitors that they are not required to pay an entrance fee for every tournament held all along the season; paralleling this, neither the organizers are entitled to guarantee a prize money to any winner. Only the owner/leader of each team would reward the squads. Considering this, the new Dreyfus-initiated project does require a pretty notable financial investment. Any way, he said that his staff is projecting to pour $ 4.6 million of investment value in. By all accounts, numerous are the investors who turn a thumb-up on the project. Some would take two months of negotiation before giving their full supports to the Global Poker League.

Wednesday, 05 August 2015

This page has been viewed 429 times.


All trademarks and copyrighted information contained herein are the property of their respective owners.