| | |
| --- | --- |
| | Friday, December 02 2022 |
A huge success with 22,374 registered players - WSOP Colossus

The "Colossus" of the World Series of Poker (WSOP) has just been inscribed in the list of the largest poker tournaments in history. Indeed, it has recorded a huge success with a record field of 22,374 participants. Open for a buy-in of $ 565, the event has brought together a prize pool exceeding eleven million dollars. Currently there are only 850 players left. To their delight, a big part of these eliminated players had the privilege to win a part of the prizepool. They left the gaming table with at least $ 1,096 in pocket. The French Moucharrafie Sami is part of them. He bowed at the 882nd position and received a premium of $ 3,635. But everyone didn't agree with the sharing of the prizepool of the WSOP Colossus and it generated a hot debate.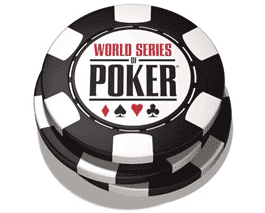 Indeed, poker pros like Matt Salsberg, Mike Matusow, Eugene Katchalov, Will Failla, Jake Cody and Dan Obrien raised their voice after having known that the champion of the event will pocket only a $ 638,880 bonus. They expressed their dissatisfaction on social networks. Chris Moorman even said that half of the prize pool of the Colossus has a priori disappeared. They believe all that with such a provision, the winner should at least receive a bonus of one million dollars. But opinions differ as a large number of players, including Andre Akkari and Philippe Ktorza said that the organizers' decision is appropriate. For them, the Colossus is above all a popular event and it is normal that the number of winning players is high. For your information, the WSOP decided to award 2,241 competitors.

Tuesday, 02 June 2015

This page has been viewed 481 times.


All trademarks and copyrighted information contained herein are the property of their respective owners.