| | |
| --- | --- |
| | Friday, December 02 2022 |
1,000 ITM places and $ 1M guaranteed prize for November Niners - WSOP 2015

The World Series of Poker (WSOP) has just made a significant change regarding the structure of its Main Event. At first glance, it is a positive news for players. Actually, the organizers have decided to increase the ITM places to 1,000. Speaking of the November Nine, qualified players are guaranteed to leave with a minimum gain of $ 1 million. Thus, the $ 10 million first-place prize has been erased from the schedule for a better distribution of gains, and this, for the entire delight of November Nine finalists. This restructuring move comes after high-profile poker players Daniel Negreanu and Phil Hellmuth shed some critism at the WSOP Main Event's structure. Expectedly, it would lure many poker enthusiasts into attractions from July 5th, the kick-off date of the Main Event at Rio All-Suite Hotel & Casino in Las Vegas. Of course, this is the very first move in the industry when a poker tournament guarantees 1,000 In The Money places.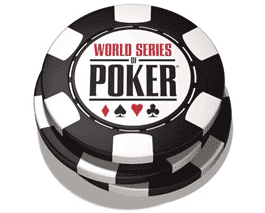 According to a statement published on WSOP, these 1,000 ITM places could only be guaranteed if the number of participants exceeds 5,000. In comparison with last year's 6,683, there is almost no doubt that the 2015 WSOP won't reach this figure. With the same attendance rate, the first-place finisher will earn $ 8 million (That of last year pocketed $ 10 million). Oddly, the first who would make the money will earn $ 15,000 while last year's 693rd place finisher (ITM) cashed $ 18,406. Needless to say, the 46th annual WSOP will award 15% of the Main Event's field against 10% last year.

Friday, 30 January 2015

This page has been viewed 680 times.


All trademarks and copyrighted information contained herein are the property of their respective owners.