| | |
| --- | --- |
| | Monday, March 20 2023 |
Tony G: Elected at the European Parliament

The poker player and Lithuanian businessman Tony G has just brought some new energy to the poker industry in Europe. Indeed, Antanas Guoga, known for his nickname Tony G, one of the most famous poker players in the world, was elected on Sunday in the European Parliament. Tony G's Liberal Democrat Party won 16.52 % of the votes and became the third political party in Lithuania. Most of his Party members voted for him; they now own two seats in the European Parliament. After the publication of the voting results, Antanas Guoga sent a sincere thanks to all the voters and those who supported him. "This is at the same time a personal victory and Liberal Democrats Party's great success. For the first time, Liberals have won two seats in EU parliament in Brussels", welcomes Tony G.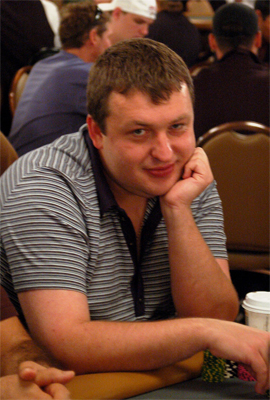 He had announced his will to run for the European election on December 13 by defining politics as a tournament or Sit&Go. Impatiently, the world of poker waits what will come of Tony G's presence in EU parliament. Poker community has even celebrated his election which marks a significant step in the world of poker. Actually, the election of Tony G in the European Parliament should bring innovative approaches to online poker, along with new legislations to better manage this industry whose competitiveness in recent years has undergone a decline facing other online games. After the official publication of the results, Tony G's facebook and Twitter pages were filled with messages of support and congratulations from notable names in the poker industry.

Wednesday, 28 May 2014

This page has been viewed 877 times.


All trademarks and copyrighted information contained herein are the property of their respective owners.