| | |
| --- | --- |
| | Thursday, December 01 2022 |
EPT Deauville: 16 survivors for the Day 5

The Day 4 of the Main Event of the European Poker Tour of Deauville hosted in the evening of Thursday the 41survivors of the previous day. After 5 levels of 90 minutes, the field was reduced to 16 players. This Friday, these semifinalists will come back in the poker room of the Casino Barrière of Deauville, to determine the 8 seats of the final table of Saturday. At the beginning of the day, Ekrem Sanioglu and Eugene Katchalov occupied a comfortable place but the situation changed and the chiplead went to Sotirios Koutoupas, for his 2,695,000 chips accumulated at the end of the Day 4. In fact, Ekrem Sanioglu was eliminated in the 28th place for a gain of €15,950, while Eugene Katchalov always remains in the running, but was relegated in the 10th place with a stack of 1,002,000 chips.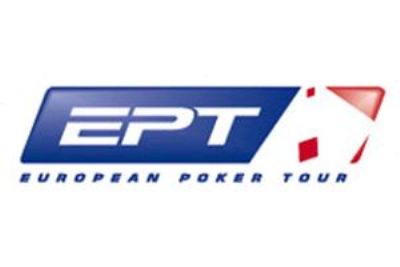 Among the players always in the running for the semifinal, we find Chun Ho Law with 2,679,000 chips, followed by Tatu Maenpaa (1,921,000), JP Kelly (1,807,000), Alexander Goulder (1,365,000), Oliver Price (1,275,000), Eli Heath (1,191,000), Eugene Katchalov (1,002,000), Dimitri Holdeew (637,000), Rustem Muratov (548,000), Jean-Yves Malherbe (476,000), Carlo De Benedittis (417,000) and Bahram Chobineh (327,000). As for French players, the hope to win at home a step of the EPT relays on three players: Florian Ribouchon (5th, 1,719,000), Alexandre Amiel (9th, 1,174,000) and Anthony Lerust (11th, 839,000). The 16 survivors of the day will resume this tournament on Friday, on the level 12,000 / 24,000 and 3,000 ante.

Friday, 31 January 2014

This page has been viewed 562 times.


All trademarks and copyrighted information contained herein are the property of their respective owners.