| | |
| --- | --- |
| | Monday, March 20 2023 |
CPPT Choctaw Main Event: A prizepool of $1,103,091 for 81 players

The weekend was full for poker lovers of the Southern Center of the United States, with the Card Player Poker Tour Choctaw, held since Saturday at Choctaw Casino Resort of Durant, in Oklahoma. The Main Event at $1,500 gathered 735 players who generated $1,103,091 for an initial guaranteed prizepool of $500,000. The Main Event of the CPPT Choctaw of this year is a huge success for the organizers because in 2012, the event generated only $760,000 of prizepool. This year also, the winner will leave with a nice sum of $220,626 against $136,011 for the runner-up. After the two departure days, 99 players survived, among which 30 during the Day 1A who where joined on Sunday by the 66 survivors of the Day 1B. The chipleader of the second departure day, Arthur Morris, the one who succeeded the most to play poker well during these first days, is the leader at the start of the Day 2, with a stack of 585,500 chips.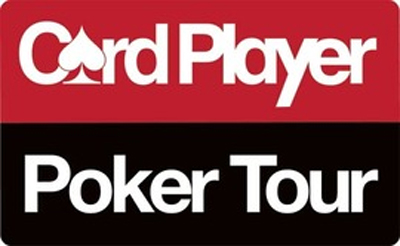 Behind Arthur Morris, we find Jim Carroll, Jose Galindo, Hugo Perez, Alan Farber, Mohammad Abedi-Arani, Ralph Westbrook, Cary Marshall, Michael Kinney and William Journeycake who will begin the day with more than 300,000 chips. Other players such as T.J. Cloutier, Allyn Jaffrey Shulman, Chance Kornuth, Blair Hinkle, Jordan Morgan, Allen Kessler, Grant Hinkle, Tommy Vedes, Andy Philachack and Alex Phahurat, or Robert Salaburu are also present for the departure of the Day 2. 81 players will be in the money and the first player eliminated from the ITM will receive a gain of $2,747. The 9 last players of the final table are going to receive, as for them, a minimum gain of $20,867.

Wednesday, 07 August 2013

This page has been viewed 753 times.


All trademarks and copyrighted information contained herein are the property of their respective owners.