| | |
| --- | --- |
| | Saturday, June 10 2023 |
WPT National Barcelona: Sergio Aido as the best of the tournament

The passage of the World Poker Tour (WPT) National Series in Barcelona, Spain was a real success. In fact, 267 players were present in the poker room at Gran Casino for the kick off of the tournament which was held on October 25, 2012. With such a crowd, the organizers managed to gather a tempting prize pool totaling € 400,500 which was distributed to the top 36 players in the game. The largest share worth € 88,500 was awarded to the winner of the day. It is the local player Sergio Aido. He won after 5 hours of confrontation. He beat Robert Zawadzki during the final head's up. The runner-up was entitled to € 62,000.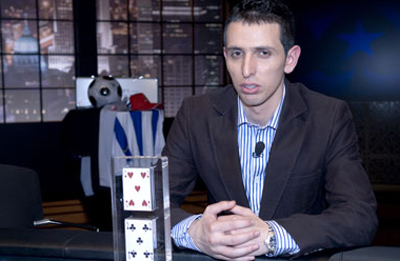 The French poker community was represented by Patrick Azzouzi from Toulouse at the final table of the WPT Barcelona National. He failed to win the trophy. But he was entitled to the third place and pocketed for the occasion the sum of € 40,000. This is his finest achievement in live tournaments. David Susigan, Redmond Toth, Igor Izmaylov, Marc Gonzalez and Jurijs Binklfrs completed the list of finalists and they are respectively ranked 4th, 5th, 6th, 7th and 8th. Note that this was the last stage of the WPT National Series on the Spanish soil. Two events have already taken place at the beginning of the year in the country which was the steps of Marbella and Madrid. From November 8 to 12, 2012, the tournament will visit Gruissan in France, in the Casino Le Phoebus.

Friday, 02 November 2012

This page has been viewed 752 times.


All trademarks and copyrighted information contained herein are the property of their respective owners.