| | |
| --- | --- |
| | Sunday, May 28 2023 |
Prop Bet: Mizrachi dissatisfied for not receiving his bonus

It became a habit for poker professionals to launch bets, also known as Prop Bet. This time, the game involved Michael Mizrachi, renowned for his ability to play poker and Giorgio Medici who is also a real pro in the game. Medicis effectively launch a bet with $ 100,000 at stake to Mizrachi before the kickoff of the World Series of Poker (WSOP). The clause in the prop bet is Mizrachi won't win a bracelet. However, the poker community hailed his impressive performance at the Players Poker Championship during which he won the victory for third consecutive time. So he deserves to pocket his $ 100,000. But Medicis unfortunately, can't pay this amount of money.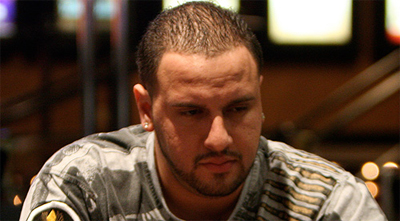 Indeed, it turns out that the player who pocketed $ 161,000 of earnings throughout his career, not counting the $ 46,414 bonus for his 12 th place in the $ 1,500 NLHE 're-entry' WSOP 2012, filed for bankruptcy with the Court of Justice of Georgia on July 6. Moreover, he classified the amount owing to Mizrachi as " unprotected and non-priority debt ". Also, The Grinder will not get his money, which angered him. He also expressed his anger to the media. The main cause of this anger is that he sold half of the bet with other players and he must therefore pay their money, totaling $ 47,500.

Wednesday, 08 August 2012

This page has been viewed 631 times.


All trademarks and copyrighted information contained herein are the property of their respective owners.