| | |
| --- | --- |
| | Sunday, May 28 2023 |
WSOP Main Event 2012: The members of the October nine announced

The nine finalists of the Main Event of the World Series of Poker 2012 (WSOP) have been announced after a few days of hectic competition. The French public had a real hope face to the performance of the French woman player Gaëlle Baumann. Indeed, Gaëlle has always shown a great competitiveness throughout the competition. She occupied the chipleader sport during the first two days and managed to be in the top 10 during several days. Unfortunately, she lost at the 10th place and received as a reward the sum of $ 590,442. So after her elimination, the members of the October Nine stood out. In the place of chipleader, there is an American of 26 years, Jesse Sylvia, who has 43,875,000 chips. He sits on the first place with a large advantage. The native of Hungary, Andras Koroknain follow him at the second position with 29,375,000 chips. And the third is, Greg Merson with 28,725,000 chips. He will be the main opponent of the chipleader.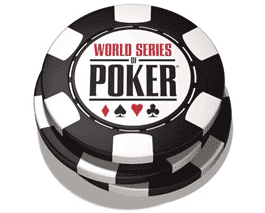 Russell Thomas, Steven Gee, Michael Esposito, Robert Salabru, Jacob Balsiger and Jeremy Ausmus who are all Americans complete the top list of finalists of this edition 2012 of the WSOP. Note that new players will join the poker room at next October to compete for the title. Whatever the outcome, they can already be proud of having won a battle because they will leave with at least the sum of $ 754,798, the prize for the player who will occupy the 9 th place in the final ranking. The grand champion will be entitled to $ 8,527,982 while the runner up will receive $ 5,292,889.

Friday, 20 July 2012

This page has been viewed 817 times.


All trademarks and copyrighted information contained herein are the property of their respective owners.