| | |
| --- | --- |
| | Monday, March 20 2023 |
African Poker Tour: Birth of a new poker destination

Having conquered a large number of players in the U.S. and Europe, poker continues also to have a real success in the Asian continent. All tournaments organized in these places registered in most cases great success. And now, the extension of this game on the African continent is also felt. Note that some tournaments have been held in Africa like the Lemurian Poker Tour held in Madagascar, the World Series of Poker Africa that took place in South Africa or the Dakar Poker Tour, an event created under the initiative of Roger Hairabedian. They accumulated in general the expected success by organizers. This time, it's Lome, the capital of Togo which have the privilege to host a new poker series entitled African Poker Tour.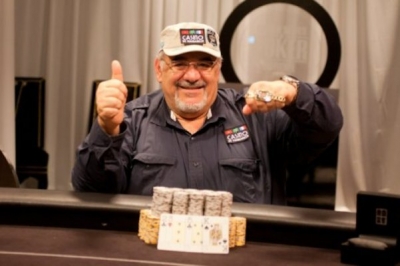 The first edition of this tournament that will make Africa a major new poker destination is scheduled to take place on Saturday, July 7 and Sunday, July 8, 2012. The event will be held in the Espace de Jeux et de Loisirs of Taba, Lomé. All poker enthusiasts can take part in this event. A guaranteed prize of Francs CFA 5 million is available to top players. And for foreign participants, a package reducing the cost of travel will be also proposed. These are mainly included in the formula "all inclusive" amounting CFA 550,000 including the buy-in for the main event, the cost of accommodation, buffet and drinks.

Saturday, 30 June 2012

This page has been viewed 744 times.


All trademarks and copyrighted information contained herein are the property of their respective owners.