| | |
| --- | --- |
| | Tuesday, August 16 2022 |
WSOPC Horseshoe Council Bluffs: Cavanaugh lead for the Day 2

The World Series of Poker Circuit (WSOPC) visited Council Bluffs. Indeed, the first two qualifying days of the event were already closed. In total, the tournament attracted 280 participants with 192 registered on Day 1A and 88 on Day 1B. And they were 138 players who were able to rejoin the poker room to take part in the Day 2. This step of the WSOPC brought together many poker professionals like Scott Clements, Kevin Saul, Bernard Lee, Drazen Ilich, Allen Kessler, Dennis Phillips, Mark Kroon, Amanda Musumeci, Garry Gates, Doug Carli and Chris Bell. Moreover, they were all qualified for the Day 2. Jacob Bazeley and Roland Isra were also present at this tournament but they are already eliminated.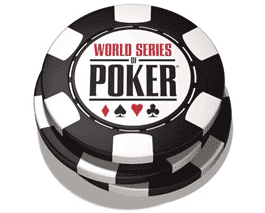 Note that the second day of competition should take place this Sunday. But to allow participants to celebrate the Easter holiday and play poker with confidence, the organizers postponed the appointment. The Day 2 started on Monday, April 9 with Casey Cavanaugh as chip leader. This latter holds 196,700 chips. Regarding the other players making the top 10, there is Leonel Contreras who is at the second position with 137,300 chips in hand. Shaun McBride is third with 126,300 chips, Mark Kroon 4th, Matt Longcor 5th, Pej Niyati 6th, Bernard Lee 7th, Austen Johnson 8th, Derek Palmer 9th and Doug Hutcheson 10th.

Thursday, 12 April 2012

This page has been viewed 712 times.


All trademarks and copyrighted information contained herein are the property of their respective owners.