| | |
| --- | --- |
| | Sunday, July 03 2022 |
EPT Loutraki - Day 1: German players in the top rankings

The Day 1A of the European Poker Tour Loutraki (EPT) has been dominated by the German Julian Herold on the 145 registered players for the day. During the day of Wednesday, the Day 1B, 191 players gathered at the Club Hotel Casino Loutraki to qualify for Day 2. On this day, another German reached also the first place in terms of chip count : Mario Puccini. Many world class players were registered for day 1B, like Marvin Rettenmaier, Toni Judet, Johnny Lodden, Peter Staudacher, Koen Visscher, Kevin MacPhee, Charalampos Tsaoussis, Arnaud Mattern, Paul Knebel, Vanessa Rousso and also Eugene Katchalov but in the end, it was the German Herold and Puccini who dominated the first day of the EPT Loutraki with 138,425 and 159,150 chips. The Day 1 of this Greek stage had then a total of 336 enrolled players.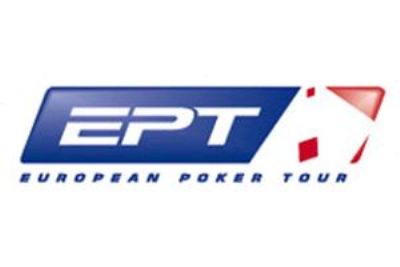 At the end of the second day one, 130 players were qualified for Day 2 in addition to the 102 qualified for Day 1A. They are only 232 players to fight for the title of the Greek stage of the EPT. German poker players are in very good very fit but just behind, there is an interesting ranking as Toni Judet, Nicolas Chouity or the winner of the EPT Berlin Kevin MacPhee who qualified in the Top 10 of Day 1B with 74,500 chips. After seven levels of play, there are behind Mario Puccini, Toni Judet (143,500), Antoni Jonian (124,425), Gruda Grudev (117,200), Christos Ntikos (116,250), Georgios Zisimopoulos (113,175), Vitalijs Zavorotnijs (104900) Paul Knebel (90,975), Nicolas Chouity (80,900) and Michail Manolakis (78,975).

Friday, 18 November 2011

This page has been viewed 454 times.


All trademarks and copyrighted information contained herein are the property of their respective owners.