| | |
| --- | --- |
| | Monday, March 20 2023 |
WSOPC Biloxi: Won by Jerry Monroe

After a few days of confrontation, the World Series of Poker Circuit finished with the coronation of Jerry Monroe after a Day 2 and Day 3 full of suspense and surprise. In the early days of the tournament, 337 players were registered, but at the entrance of Day 2, there were only 173 players to hope to qualify for the final table. During the second day, Jeremy Drewery played his best poker and stands out as chipleader with a stack of 1,524,000 chips. Behind Drewery, we find Michael Nazzerazad (851,000), Ronnie Sewell (697 000) and Bill Phillips (680,000). Russell Ivey was also part of the twelve players qualified for the semi-finals of this poker tournament. At the entrance of Day 3, 12 players joined the tables of IP Casino Resort & Spa in Biloxi for the nine seats of the final table.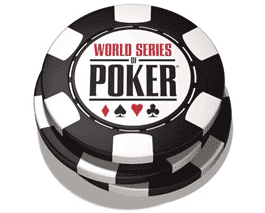 The final table was known when John Holley and two other players were forced to leave the table. Of the nine players making up the final table, David E. Williams was the first player to be eliminated but after a few hands, Russell Ivey was also defeated at the eighth position followed by Michael Nasserazad and Ronnie Sewell. Drewery, chipleader at the entrance of Day 3 failed for his part at the fifth place with $ 28,420. Chris Parsons was the next leaving Jacob Naquin, Bill Phillips and Jerry Monroe to the title race. But the first didn't last long and follow the others, leaving Monroe and Phillips in the head's up. Jerry Monroe finally won the title and the WSOPC ring while pocketing a gain of $ 112,779.

Wednesday, 09 November 2011

This page has been viewed 628 times.


All trademarks and copyrighted information contained herein are the property of their respective owners.