| | |
| --- | --- |
| | Sunday, July 03 2022 |
WSOP November Nine: The concept will be reorganized in 2012

The World Series of Poker (WSOP) is probably one of the biggest live poker tournaments in the international level. For four years now, the organizers of this tournament reported for three months the qualification phase and the Main Event final. Indeed, the first part takes place in July while the final table is held in November, that's why the name "November Nine." Established in 2008, this concept of shift was planned to create a buzz but also to allow players to prepare mentally and financially during the three months break. But since a few time, the desired effect does not seem to pay off. Faced with this lack of impact, it may be that the November Nine concept could be abandoned from 2012.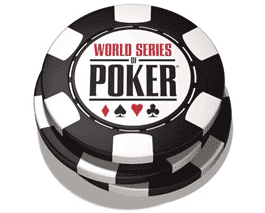 A few days before the event, Seth Palansky, the Communications Director of the WSOP talked about the change of this concept, an information that could interest everyone who assist the final table. Among the reason of this change is the loss of interest of the event due to the interval despite the 45 hours of live coverage that ESPN had already proposed. The other reason is that the concept and even the name have been duplicated by other tournaments as we can see, in particular with the November Nine of the Partouche Poker Tour. And face to these lack of audience and benefits, Seth Palansky and his team are thinking about the setting up of a new concept after the final table of the WSOP 2011 Main Event to be held from November 6 to 8.

Monday, 07 November 2011

This page has been viewed 670 times.


All trademarks and copyrighted information contained herein are the property of their respective owners.