| | |
| --- | --- |
| | Saturday, April 01 2023 |
"Cartes sur table": The strategies of the world champion 2010 compiled in a book

Less than a year after his success at the World Series of Poker 2010 (WSOP), a global recognition in this domain of poker with a reward of $ 8.9 million, Jonathan Duhamel has just published a book. "Cartes sur table" (which means "Showdown") is the title that the Quebecers chose to summarize some basic poker strategies and techniques he reveals and which enabled him to win this tournament. As a reminder, he win without too much difficulty during the final of the WSOP 2010 Main Event, a meeting during which he had to face Jonathan Racener and that was played on 43 hands. "A manual of basic poker strategies, sprinkled with anecdotes and slices of life," he sums up at the presentation of this book prefaced by his compatriot, Guy Laliberté.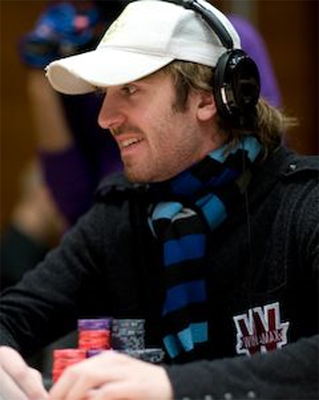 As basic principle that Duhamel suggests to his readers, it's the confidence on oneself that remains the key word conveyed by the world champion 2010 in this book. However, he also mentions a dozen other qualities that each player must have to improve his game, but despite this great victory that only a few players managed to accomplish, the Quebec remains very modest in this autobiographical book and support that "In this area as in many others, the real challenge is consistency. It is on your last performance that you're judged", he continues by saying that it's still a very small step that he accomplished in the domain of poker until here. Published since October 25 in America, the paper book is sold $ 25 while the electronic version is available for $ 19.

Friday, 28 October 2011

This page has been viewed 782 times.


All trademarks and copyrighted information contained herein are the property of their respective owners.