| | |
| --- | --- |
| | Thursday, June 01 2023 |
WSOPC Hammond: 20 survivors for the final of the Main Event

The Main Event of the World Series of Poker Hammond (WSOPC) started as announced on Friday, October 21 at Horseshoe Hammond with the registration of 912 players for the Day 1A. During the opening of the Main event, Paul Bianchi was at the top of the ranking in terms of number of chips with 358,500. Tom Luce and Eric Crain completed the podium of the first day with respectively a number of chips of 263,500 and 251,500. Among the survivors of Day 1A, we also note the presence of Josh Brikis (147,500), Dwyte Pilgrim (137,000), Kenny Nguyen (125,000), Chad Brown (87,000) and Mohsin Charania (51,800). On the second day, 703 players joined the poker room of Horseshoe Hammond in order to qualify for the Day 2 of the Main Event. The number of participants in these two entries generated a prize pool of $ 2,349,825 of which $ 393,584 will be offered for the winner.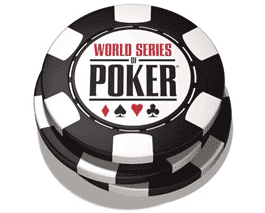 On Day 1B, Mike Scarborough became the chipleader of the 158 survivors for Day 2 by earning 324,500 chips. Other players like Jeff Fielder, Tom Franklin, Jacob Bazley, Eddie Blumenthal, Nadya Magnus and Eric Bair could join the 184 survivors of Day 1A. On Sunday afternoon, the 342 players from Day 1 met again for a new stage of Day 2 with 12 levels of play. After 14 hours of play, 20 players got their ticket to the final with Eric Crain as chipleader (4,450,000 chips). Aaron Steury (3,005,000), Luther Lewis (2,895,000), Joe Hebda (2.54 million) and Kroon (1.6 million) are also among the contender for the title of the WSOPC Hammond Main Event.

Wednesday, 26 October 2011

This page has been viewed 641 times.


All trademarks and copyrighted information contained herein are the property of their respective owners.