| | |
| --- | --- |
| | Sunday, May 28 2023 |
WSOP: The edition 2011 beats once again many records

If we only refers to numbers, this edition 2011 of the World Series of Poker (WSOP) is once again that of all records. Whether in terms of number of participants or about the money shared to players, this 42nd edition is far behind the previous editions with statistics that are unbelievable. Such a result means that poker continues to dominate other disciplines and it's a great value. 75,672 players participated in the 58 tournaments in the program, an increase of 3.7% compared to the edition of 2010. About the total prize pool, the organizers paid almost $ 200 million and as we speak about record, the accumulated prize pool exceeded $ 100 million and that in seven successive editions.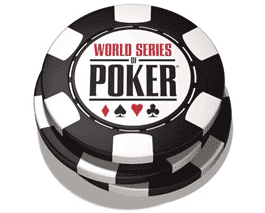 An unprecedented in the annals of poker and since its inception in 1970, over 1.4 billion dollars in prizes were distributed to poker players. As poker is a game that fascinate the world, it's not surprising if all nationalities have their representatives at this 42nd edition of the WSOP. Professionals, amateurs, stars... were all present at this great event. These include, Estelle Denis, Raymond Domenech, Patrick Bruel, Shannnon Elizabeth, Shawn Marion... who were all present in Las Vegas. Despite the absence of the icon of live and online poker tournaments, Phil Ivey, the WSOP have been great and more attractive thanks to the participation of everyone. And the reactions of organizers confirmed it. The winner of the Main Event, which totaled 6,865 participants will indeed walk away with $ 8,711,956. This person will succeed to Jonathan Duhamel.

Wednesday, 13 July 2011

This page has been viewed 612 times.


All trademarks and copyrighted information contained herein are the property of their respective owners.