| | |
| --- | --- |
| | Sunday, May 28 2023 |
Jonathan Duhamel: The title of world champion 2011 escapes him

Jonathan Duhamel, the Quebecers player of 23 years is no longer in contention. The main event of the World Series of Poker 2011 has not given to this former holder of the world champion title a chance to retain his trophy of last year, a time during which he was the best. As a reminder, Duhamel won the Main Event 2010 with a nice bonus of $ 8.9 million dollars, he demonstrated his performance in poker by eliminating one by one the 7,318 competitors. Namely, for this year, the winner, who unfortunately will not be the Quebecers, will receive a total gain of $ 8.71 million. Duhamel informed his fans of his elimination at the World Series via his Twitter account on the night of Monday. The young man wisely said that there will be "a lot of events" to come. So he will continue de play.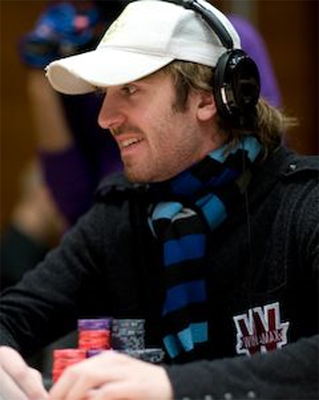 For information, the main event of the World Series of Poker of this edition 2011 recorded some 6,865 participants, of course, everyone is very optimistic to win. About 50 tournaments have been programmed to allow amateur and professional poker to show their talent. Last Saturday, July 9, started the Main Event No Limit Texas Holdem with a buy-in of $ 10,000. Several players have already been eliminated in the preliminary tournaments, those still competing for the Maint Event will not let their guard down for the big prize.

Wednesday, 13 July 2011

This page has been viewed 488 times.


All trademarks and copyrighted information contained herein are the property of their respective owners.