| | |
| --- | --- |
| | Saturday, April 01 2023 |
41 first editions of the WSOP: Some 420,834 registered participants

The 42nd edition of the World Series of Poker (WSOP) played this year 2011, at the moment, will certainly shake up once again the incredible performances of players, the rate of attendance or record in terms of acquiring bracelet... in the field of poker. Since the starting of the tour in late May, earnings and bracelets have indeed already been distributed to about thirty players and it will not stop there before the end of the tournament. Indeed, the results of this new edition won't be completely known than after mid-July. However, a small retrospective review of key figures of the 41 editions of these series of the world poker championship that succeeded until 2010 give a little overview of its popularity.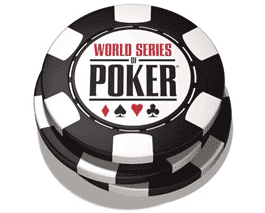 Thus, the first event of the WSOP was played in 1970 at the Binion's Horseshoe in Las Vegas. Until 2010, the official number of tournaments played at the WSOP is 888, that registered 420,834 participants including 50,792 players who attended the Main Event. The year 2006 hosted the largest field in poker history with 8,773 participants. The biggest buy-in of the WSOP event was $ 50,000, an event that was played in 2010. In addition, the number of chips used annually in the WSOP is $ 525,000. For the total amount of money distributed during the first 41 WSOP, it is estimated at 1,228,375,121 dollars and Jamie Gold has to date the record winnings for his victory at the Main Event 2006 with 12,000,000 dollars in prize. Until the WSOP 2010, the number of bracelets distributed are 893 in all, and Phil Hellmuth, is the current record holder of titles with his 11 bracelets won. Finally, Joe Cada 21 years old, 11 months and 22 days is the youngest winner of the Main Event. At the opposite, Jack Ury is the oldest player to have participated in a WSOP tournament with his 97 years in 2010.

Wednesday, 22 June 2011

This page has been viewed 619 times.


All trademarks and copyrighted information contained herein are the property of their respective owners.