| | |
| --- | --- |
| | Sunday, April 02 2023 |
Marrakesh Poker Open XX: A local player wins the main event

The Moroccan player Houssam Mhamed defended heroically the honor of his country by seizing the throne in the main event of € 1,350 buy-in of the Marrakesh Poker Open (MPO) XX. However, they were 165 competitors who were registered for this competition which was played over three days with several big names of French and international poker. At the last day, the action was in full swing in the poker room of Es Saadi Casino. As highlight of this main event, the public enjoyed a tumultuous battle between Erik Haik and Mehdi Hsissen. The little statue of Superman of Mehdi Hsissen really brought happiness to him because he was able to dominate the former second best player in France.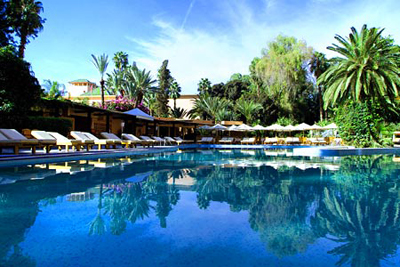 Qualified for the final table, Mehdi Hsissen dazzled the audience as he demonstrated his enormous talent to play poker by eliminating four of the finalists, including his previous opponent, Erik Haik, who had to settle for the 8th place, just after the elimination at the 9th place of Jean Pierre Moursel. Then, Said Basri 7th and Khier Rezaik 6th also joined the list of removed from the final table. Unfortunately, the hectic race of Mehdi Hsissen ended when the hero of Day 2, Houssam Mhamed, took the control of the match. Indeed, by emphasizing a style of play out of the ordinary, Mhamed contributed to the elimination of Hassan Fares at the 5 th place and Hicham Berdai at the 4 th place. Only foreign player remaining on the final table, the Spanish David Camara was also eliminated some time later and finished third. Thus, the two favorites of the final played on the title and it was Houssam Mhmed who won it. So he comes to win the first trophy of his career and picked up a nice gain of € 47,721.

Wednesday, 01 June 2011

This page has been viewed 866 times.


All trademarks and copyrighted information contained herein are the property of their respective owners.