| | |
| --- | --- |
| | Tuesday, May 30 2023 |
MPO twentieth edition: A Belgian and an Italian as winners of the first tournaments

Dominated for a long time by French and Moroccan players, the twentieth edition of the Marrakesh Poker Open (MPO) currently taking place at Casino Es Saadi failed in its tradition. Indeed, for the first time in its organization, the first results from the inaugural tournament and that of the second event which took place last Sunday, May 22 named as winners players of other origins that these two nations. Thus, Belgium and Italy found themselves in turn at the top of the podium. The first event of 100,000 dhirams of this twentieth edition of the Marrakesh Poker Open saw the presence of 218 competitors. It is a field with strong participation because there is 50% more players than the previous nineteenth MPO meeting held last March.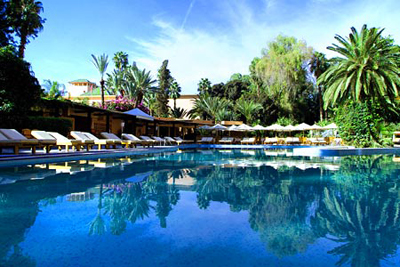 Indeed, in this inaugural Moroccan tournament, representatives of Belgian poker players shone twice. Because, in addition to the coronation of Farid Azarkan who pocketed a gain of EUR 2,679, the second place went also to Belgium with its other representative Touhami Zekhnini. Similarly, in the second event of € 225 buy-in, the Italian player Erico Iervasi distinguished himself at the final table facing the group of six French players with the regulars of the Es Saadi such as Laurent Esmez and Ange Cucchi. For this success, the second winner of the tournament won the sum of € 5,237. Note that the main event of € 1,250 for a guaranteed prize of € 180,000 will be played from May 27 to 29, 2011.

Thursday, 26 May 2011

This page has been viewed 586 times.


All trademarks and copyrighted information contained herein are the property of their respective owners.