| | |
| --- | --- |
| | Friday, March 24 2023 |
EPT Deauville: French players continues to maintain their rating

The field competing at the European Poker Tour (EPT) of Deauville has already narrowed to 221 players. Indeed, after the second day, most of the competitors have to leave the gaming tables of the Salon des Ambassadeurs. Known by the public for his lack of seriousness, Cyril Hanouna was among the victims. To the chagrin of their fans, Patrick Bruel, Marc Inizan, Antoine Saout, Mario Cordero, Tristan Clémençon, Jose Barbero, Kevin Mc Phee and Pieter have also joined the ranks of those who packed up for the Main Event of the EPT Deauville 2011. Note that the 501 players who started the Day 2 competed in 5 levels of play.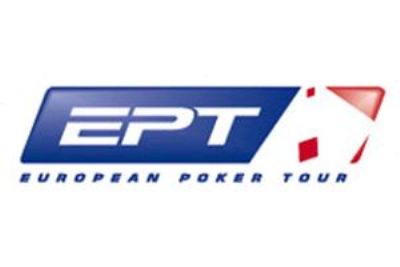 Fortunately, some French stars of poker are still in the race to defend the colors of the country. At the second position on the top 10 chip counts, Fabrice Soulier throne with his 390,700 chips in hand, a fairly large stack that could lead him to victory. The chip leader of the day is the Swedish David Sonélin holder of 438,900 chips. Raphael Kroll is at the 5th position. Some top players like Ludovic Lacay, Bruno Launais, Bertrand ElkY, Nicolas Ragot, Thomas Bichon, Guillaume de la Gorce the chip leader on Day 1 B, Michael Oestreicher, Vinceny Dallet and Nicolas Bavel are still in good position for the remainder of the meeting. These survivors of Day 2 will compete for seats for the final day. It is certain that many of these players will suffer the same fate as the eliminated on Day 2, but the French public can still expect to see at least one of their compatriots on the podium.

Tuesday, 01 February 2011

This page has been viewed 601 times.


All trademarks and copyrighted information contained herein are the property of their respective owners.