| | |
| --- | --- |
| | Wednesday, May 31 2023 |
Big Series of Poker: A new exotic circuit on the African continent

The realization of the great project called "Big Series of Poker" initiated by Roger Hairabedian will be done during the 18th edition of the Marrakesh Poker Open on January 18 to 23, 2011. This decision was taken during the recent visit of the number 1 French player in Dakar since 2009 who talked with organizers of the Dakar Poker Tour 2011 in the context of the preparation of the second edition. In short, the new 2011 edition in the Senegalese capital from January 11 to 17 will be the first satellite qualifier for the step of Marrakesh; the competition will inaugurate the BSOP. Moreover, live qualifications would be held for the preliminary stages through packages equipped with luxury vacation and buy-in for the main tournaments like the very accessible package of € 2,800 with 5 nights at the hotel Terrou Bi-Dakar and € 2,220 of buy-in, which will be part of the circuit BSOP from 2012.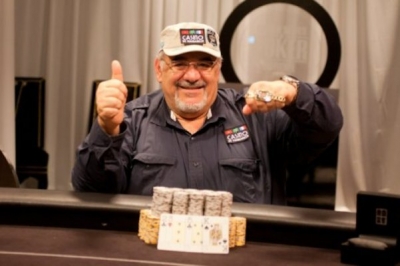 The concept of this first African poker circuit is that many players are complaining about the lack of "fun" in the various competitions throughout the year, where the idea of the strongman of poker of Morocco to create the Big Series of Poker on the hot and exotic continent to better entertain professional and amateur competitors. The second reason that prompted Roger Hairabedian to organize such a circuit is the innovative idea to reward 20% of participants to better help them meet their stays.

Monday, 17 January 2011

This page has been viewed 623 times.


All trademarks and copyrighted information contained herein are the property of their respective owners.