| | |
| --- | --- |
| | Saturday, March 24 2018 |
Marrakesh Poker Open XVIII: Shorthanded and deepstack in the program

This first month of the year 2011 will mark the 18th edition of the Marrakesh Poker Open (DFO) which will be played at the prestigious Casino Es Saadi, in almost a week on January 18 to 23. In all, this new edition is composed of a Main Event with a buy-in available to all players and three Big Poker Series including a Deepstack and a shorthanded. This is the new formula that distinguish the events of this DFO 2011. These variants are in fact the formats most passionate practiced discipline.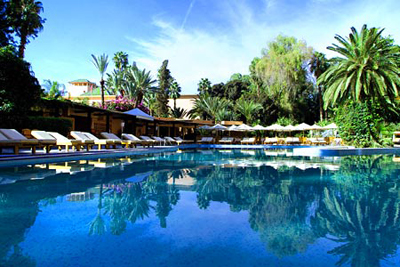 Initiated by the best French player in tournaments elected for the second consecutive year, Roger Hairabedian, the series of tournament of the 18th edition of the Marrakesh Poker Open will start with a side event of € 500 on the first day of January 18. Furthermore, the deepstack tournament will continue the program from January 19 to 21. For a buy-in of € 1,500, the structure will offer 50,000 starting chips for the same levels of 45 minutes during the three days of competition. Moreover, the unlucky of the Main Event could take comfort in playing in the shorthanded tournament of € 500. For the Main Event of the MPO XVIII, the other innovation made will be in the price of participation that will be 30,000 dirhams or € 2,700 if it was € 4,500 before. Scheduled for two days of January 22 to 23, it will have as structure 30,000 starting chips with levels of an hour. In addition, there will be five qualifying live satellite tournaments of € 225 and € 450.

Friday, 14 January 2011

This page has been viewed 473 times.


All trademarks and copyrighted information contained herein are the property of their respective owners.