| | |
| --- | --- |
| | Wednesday, March 29 2023 |
Player(s) : 52 minutes to review the scenes of the WSOP

The year 2010 is ending soon. Several tournaments have been held to the delight of enthusiasts and fans of poker. Like every year, the big annual tournament, the World Series of Poker (WSOP) in Las Vegas drew a crowd of players looking for a WSOP bracelet and the prestigious title of world champion of poker. Passionate of major poker festivals and an experienced film producer, Gabriel Kaluszynski accompanied notable players in their adventures in Rio Casino. Indeed, he made a 52-minute documentary tracing the journey of French players Marc Inizan, Antoine Amourette, Eric Sagne, Xavier Jacquet and Laurent Gauter this summer in Las Vegas. He revealed then in this short film entitled "Joueurs (S)"(Players (s)) in collaboration with great names of French poker great moments on the gaming tables, their impressions, reviews, strategies to escape a difficult situation, their quests for glory, their psychologies and advice.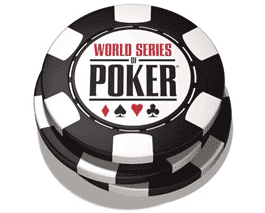 Certainly, these players didn't win the honorable title of world champion of poker, but, they showed throughout the tournament wonderful performances that amazed their fans and enthusiasts. And to brighten up the community of French poker in this festive season, this documentary will be aired on DirectStar channel in the evening of December 30, 2010 at 8:35 p.m.. Note that Kaluszynski Gabriel already made a few films before, but the documentary Joueur (S) composed of numerous videos and clips with an impeccable production quality is simply outstanding and allow the public to reassess the progress of the WSOP 2010.

Thursday, 30 December 2010

This page has been viewed 568 times.


All trademarks and copyrighted information contained herein are the property of their respective owners.