| | |
| --- | --- |
| | Friday, March 24 2023 |
Original Consulting: Already one year of existence inside the poker world

Since the internationally boom of poker industry, many poker enthusiasts have decided to pursue a professional career. As each job in the world of show biz, poker pros also require the service of an agency. Original Consulting was founded in 2009. This is an agency run by true poker professionals who are specialized in managing the careers of professional poker. Indeed, the agency provides ongoing support to players either in their daily life or during the tournaments they attend. All fields are concerned by that aid. As an example, the agency supported the removal of Thomas Bichon. Thanks to the services of Original Consulting, players do not have to do difficult tasks, mainly legal file. Moreover, with a long year of experience, Original Consulting can be an ally for poker professionals wishing to promote their careers.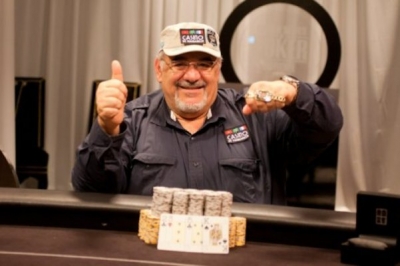 Many poker stars who trusted to Original Consulting during this first year as the famous Marc Inizan, the World Poker Tour champion Thomas Bichon, Jean Paul Pasqualini, the champion of an event of the World Series of Poker 2010 Vanessa Hellebuyck and the godfather of Moroccan poker Roger Hairabedian. According to the official communication of the agency, Alexandre Barthélémy, Original Consulting provides optimal coverage of the careers of players that it recruited and a very promising future in line with expectations of players. This agency is therefore an exceptional ally for French poker pros.

Tuesday, 05 October 2010

This page has been viewed 430 times.


All trademarks and copyrighted information contained herein are the property of their respective owners.