| | |
| --- | --- |
| | Wednesday, May 31 2023 |
Tony G: A new bet against Usain Bolt

Antanas Guoga aka Tony G who ever cease to talk about him is back once again. After a recent attempt to invite Isildur1 to play live cards with him, the largest Trash Talker's in the poker world and undisputed champion of buzz offers another invitation as crazy as the previous for the Jamaican athlete, Usain Bolt, specialist of sprint and holder of three world records, in a race of 100 meters in Lithuania. The principle of the new bet is that Tony G, convinced of the performance of the champion during these two last years, suggests to Usain Bolt to give him an advance of 50 meters. In the end, whoever reaches the finish line first will pay $ 50,000 to a charity of his choice.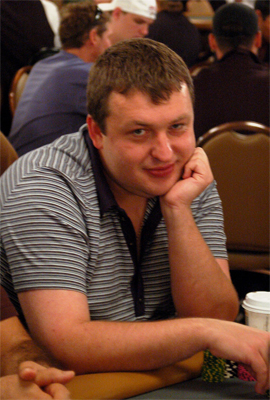 Tony G also explains on his blog where he has this crazy idea to challenge the champion of athletics. Having learned by chance that Usain Bolt is staying at the Mayfair Hotel in London, the host institution of the World Poker Tour, the poker Trash Talker allegedly wanted to invite him to participate in the WPT but unlucky they could not meet. In any case, the offer still stands and is awaiting the response of the sprinter and holder of three world records. Otherwise, Tony G has other ideas as crazy what he's going to build a new house in Vegas with a basketball hoop and a huge garage with 33 parking spaces where he could build an indoor runway to him and Bolt to make race in Las Vegas.

Tuesday, 07 September 2010

This page has been viewed 561 times.


All trademarks and copyrighted information contained herein are the property of their respective owners.