| | |
| --- | --- |
| | Wednesday, May 31 2023 |
Jonathan Duhamel: The hope of Quebec at the November Nine supported by his compatriots

While most poker enthusiasts see Michael Mizrachi as the future world champion of poker, Duhamel Jonathan aims at the triumph as he is in a very good position to win thanks to his great advantage in number of chips. Indeed, the young Quebecois of 22 years old hopes as all other competitors in the November Nine to win the prestigious title of this tournament. But before getting ready for this big challenge, Duhamel prefers now to take a rest because it is obvious that fatigue assailed him after spending so much time around poker tables. Moreover, thanks to the guarantee fee which worths $ 811,823 he received for his magnificent performance, he might take a little trip under the sun. However, Duhamel told that apart from the gifts he will give to his family, he will retain his wealth because many tournaments are waiting him.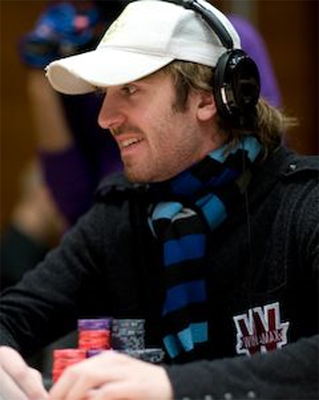 For the preparation of the competition in November, Jonathan Duhamel is counting on the good advices of his compatriot as Pascal LeFrançois, Marc Stephen McLaughlin, Jonathan Driscoll, Laurence Grondin and Martin Fournier-Giguere. Duhamel is really aware he will face serious opponents in the final and Joseph Cheong is the player he fears the most. But the Quebecois wants to defend at any price the honor of his country and apart from the advice of his friends, he also plans to watch his opponents working during the upcoming tournament on television channels in order to be able to find tips and techniques appropriate to beat them.

Thursday, 22 July 2010

This page has been viewed 696 times.


All trademarks and copyrighted information contained herein are the property of their respective owners.