| | |
| --- | --- |
| | Friday, March 24 2023 |
Muriel Kops: A representative of the poker club of Soulac in the WSOP

Nikita still can't believe that she has the chance to attend on this 27th June to the World Series of Poker (WSOP) in Las Vegas. During this tournament, she will abandon her usual routine and shellfish and seafood will have to remain well behaved. Her poker club of Soulac, in France will not fail to support here and members will be glued on their screens on next June 27th. Recall that in her club, they put no money but only chips and the players just pay the sum of 30 € per year. They give appointments every Monday evening for small internal tournaments. They are therefore eager to see the performance of Muriel Kops who proudly represent their club and will have their support as was done for Olive 33, leader of the club Dame de Coeur.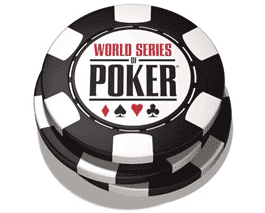 Thanks to online poker tournaments, Muriel was able to reach the final stage which took place in Paris on June, 1st. She was among the 5,000 participants in this competition and she was able to be part of the sixteen who qualified in the second place. She then gets her ticket Bordeaux-Las Vegas accompanied by a 10 days stay in a four star hotel, plus the opportunity to sign up for two tournaments of this world championship of poker. Thanks to this windfall, she could return at her city thousands of dollars in profit in her pocket if she plays well. Otherwise, she will still deserves to visit the city of all the games, Las Vegas. This would be an unforgettable experience for her whatever happens.

Friday, 18 June 2010

This page has been viewed 627 times.


All trademarks and copyrighted information contained herein are the property of their respective owners.