| | |
| --- | --- |
| | Thursday, June 08 2023 |
WSOP: A French in the top spot

A new name will become known in the poker world through the Pot-Limit Omaha of the WSOP in Las Vegas. France can be proud of Thibaut Klinghammer who, for a first performance had stood up face to great names of poker and get to the second place. He thus gives his country the honor of having one of the finest feats of the moment. This young man live of poker for two years now after having worked in Finance sector in Luxembourg. He is a player who is virtually unknown to the public although he is mostly in casinos in Austria, but this good ranking will boost his career.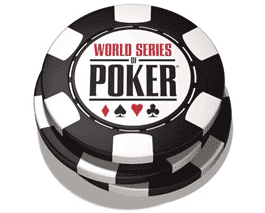 Among the big names who participated in this $ 1,500 PL Omaha event, there was Jason Mercier, James Akenhead, Robert Williamson III and Nenad Medic. We can therefore say that the competition has been rather difficult for the French boy. Of the 885 enrolled players, he managed to eliminate Oliver Gill Gaber at the eighteenth place and continue his ascent. Thibaut's technique was always based on attack even if he had a short stack and he wasn't impressed by great famous players present on the tables. During the last round, he had faced in front of him John Barch who had a much better hand. However, he was out a few minutes after with 256,919 dollars and has as project to play another event and delay the time of his return flight. We hope that luck and technique will always remain his best allies.

Tuesday, 15 June 2010

This page has been viewed 654 times.


All trademarks and copyrighted information contained herein are the property of their respective owners.