| | |
| --- | --- |
| | Friday, March 24 2023 |
Phil Laak : A feat of 79 hours of poker

Now, the name of Phil Laak will be entered in the Guinness Book of Records with his new record for the longest game of poker played. Indeed, the American star of poker has reached his goal of beating simultaneously official and unofficial records in playing poker with more than 79 hours playing without interruption in a casino table, in Las Vegas as planned. First, officially, the 37 years old player has exceeded the best time of 72 hours and 2 minutes done by his compatriot Larry Olmsted 6 years ago, in 2004 in a casino in the northeast of the U.S.A, in Connecticut. Similarly, Phil Laak beat also a few minutes to Paul Zimbler's unofficially record of 78 hours and 45 minutes realized in a poker table in London, in September 2009.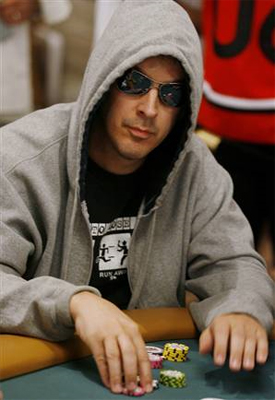 So he did a double win and while waiting for the formal validation of this new achievement by the responsible of the Guinness Book, the future new world record of poker who pocketed just over $ 2.5 million throughout his career has reported the countdown of 79 hours which began on Wednesday, June 2nd, 2010. Per 60 minutes of play, he had allowed five minutes of yoga and shower and the dishes prepared by his staff nutritionist every five hours. Note that he had followed a diet without sugar, low fat since the beginning of the year.

Tuesday, 08 June 2010

This page has been viewed 632 times.


All trademarks and copyrighted information contained herein are the property of their respective owners.