| | |
| --- | --- |
| | Thursday, June 08 2023 |
Phil Laak : 74 hours of poker play time to beat

Paul Zimber holds the record for the time of the longest poker session ever recorded : 74 hours 20 minutes and 21 seconds on a gaming table. Phil 'The Unabomber "Laak will try to beat him on next June the 2nd on a table at the Bellagio casino in Las Vegas to have the privilege of being listed in the Guinness Book World Records, a dream that is dear to him since his childhood. In eight years of practice, several attempts, over a dozen tries exactly, of play from 40-60 hours have already been carried out by "Mr. Jennifer Tilly", as his friends call him affectionately. Every year he asked a bit more effort but this did not discourage him and Phil would exceed his limits.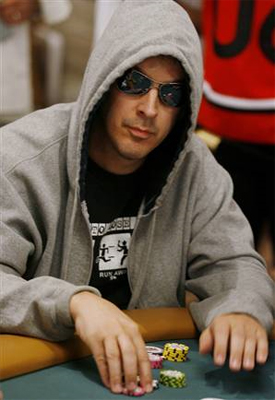 Reaching the 80 hours endurance at a poker session without getting up is the goal of Phil Laak during a tournament to be held at the Bellagio in Las Vegas on June 2nd and he already prepared body and soul since the beginning of the year. Physically, he began to run five times a week, to swim, to follow a gym course and adopt a strict diet. Similarly, a neuro-linguistic programming has been implemented for the mental training of the future poker endurance record holder and last but not least, six months of abstinence with psychic training in food have been made. To conclude, this professional poker player told that it was through this work of will that he reach a mastery of the mind at the moment.

Tuesday, 25 May 2010

This page has been viewed 461 times.


All trademarks and copyrighted information contained herein are the property of their respective owners.