| | |
| --- | --- |
| | Wednesday, March 22 2023 |
Wall Street: In Search of pokermen!

Wall Street recruits today their traders based on the candidate's ability to play poker. Yes, this is not only a game now. Recruiters believe that poker skills are essential to become a good trader. According to Danon Robinson during an interview with Los Angeles Times, a person gifted in poker must also be in business. Indeed, the risk appetite of a poker player associated with a good playing technique is an interesting quality in investment banking. Usually, Toro Trading takes among its team people from major American and European universities. Leaders in the field of sports at the university or in university fraternities then were have more chance.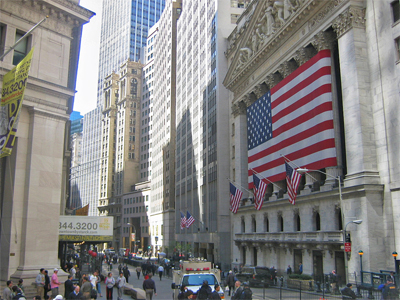 Just after the conventional job interview, a game of poker is offered to candidates. The aim of the strategist of Wall Street is to test the ability of future traders. A poker player has the same qualities as those expected of a trader. He must be able to handle stress, make a decision quickly, have a good sense of anticipation or a good estimate of the probability. His profile also includes the ability to recover quickly after an embarrassing failure or after suffering severe losses, whether in poker or in business. The major difference lies only in terms of money at stake for the poker player, he plays his own fortunes while for traders of Wall Street, they involve the customers' money and they can incur serious consequences in case of failure.

Thursday, 20 May 2010

This page has been viewed 571 times.


All trademarks and copyrighted information contained herein are the property of their respective owners.