| | |
| --- | --- |
| | Friday, March 24 2023 |
French poker players: Will the new law harm their interests?

If we refers to the new law on online gambling that the French Senate and National Assembly have just voted recently, playing poker could become more onerous for French players. The opening of the gaming market on the Internet brings with it its share of grief for players in France. For some, it's the game that loses all its interest. Before, it was possible to play on any platform, since this vote, all sites became outlawed. The French players could join any online poker game with players from around the world, and put up a few cents to hundreds of thousands of dollars. But the new law will put an end to these practices, it is now illegal for a French player located within France borders to go playing with a phlegmatic English or a Scandinavian.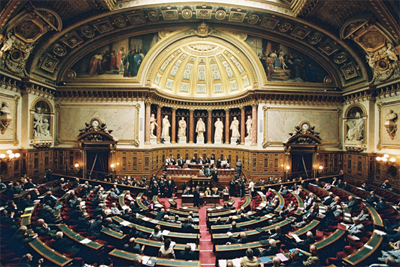 The buy-in will also take a hit because of the new legislation because they will be limited, and a significant portion will go into the pockets of the state. There arises the question : "Will the player always win if we consider that online poker room will also take somethings? This levy is in the order of 3% of the pot to $ 3 per hand and the state collects an additional tax of 2% to €1 per deal. The share of the player becomes minimal compared to what he could gain before.

Wednesday, 28 April 2010

This page has been viewed 642 times.


All trademarks and copyrighted information contained herein are the property of their respective owners.