| | |
| --- | --- |
| | Friday, March 24 2023 |
WSOP 2010: Portable cell phones are authorized in the tables

The company which holds the rights of the World Series of Poker (WSOP) has just made available for the public the regulation for the 2010 World Series of Poker. There will not be a great innovation in the regulation for this year; the majority of changes of last year were definitively adopted. The major evolution compared with last season relates to the mobile telephones, they are again allowed in the tables of the World Series of Poker. This news will certainly charm the followers of social networks like "Facebook" or "Twitter". For this year, the Tournament Director Association decided to take into account the emergence of social networks, the players not implied in a move will be authorized to send SMS and emails, but in only one and single condition: that the recipients of these messages are not on the same table. On the other hand, the players who want to call by phone should move in at least, one table of gap of the table where they play.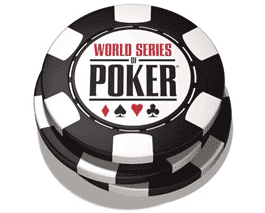 It also should be noted that these telephones should be put in quiet mode, to avoid that the noises of the ringing do not disturb other players. During the 2009 edition of the World Series of Poker, 186 penalties were inflicted to players for non-observance rules over the 50 days of competition. These penalties go from the simple warning, but can go until the banishment of the tournament with expulsion of the casino. Finally: it is regarded as an obvious lack of courtesy which could involve sanctions "any lack of hygiene which would involve an embarrassment in the other players sitting in the table."

Tuesday, 19 January 2010

This page has been viewed 670 times.


All trademarks and copyrighted information contained herein are the property of their respective owners.