| | |
| --- | --- |
| | Wednesday, May 31 2023 |
Roger Hairabedian : React letter to Eric Haik

The history began a few weeks ago, when the season 2009 of poker touched its end when the reference Magazine Live Poker allotted to Roger "Terminator" Hairabedian the statute of the better French player of the year, preceding the Corsican Jean-Paul Pasqualini and Eric Haik, even if Eric Haik held the leadership before the last tournament of the season. Moreover, he had complained about the lack of communication concerning the calendar of the end of season. He was not informed of the last tournaments which were added to the program. According to Eric Haik, there were two tournaments which were not announced anywhere and the fact that his two adversaries were informed and decided at the last time to take part in it without preventing him constitutes a ruse. Haik wants to say that all was set up for Hairabedian and Pasqualini to bring back valuable points while returning from these two tournaments.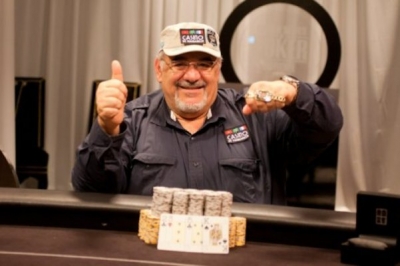 Today, Roger "Terminator" Hairabedian, launched his own blog, and answers Erik Haik and the small world of the French poker. This is a small extract of his writings "At a few hundreds of points of the first and at a few days of the deadline, I thought that for the French poker, all my supporters and myself, it was of my duty to try to play until the end of my ultimate chance to finish 1st. That's why I decided to leave for Dakar, which was a success for me. Others had the same opinion than me and were present there. This ``incidental''; it is the appropriate word, I hope for it, the merit to make react a whole community and to improve this system of grading for 2010."

Wednesday, 06 January 2010

This page has been viewed 519 times.


All trademarks and copyrighted information contained herein are the property of their respective owners.