| | |
| --- | --- |
| | Sunday, May 28 2023 |
World of poker championship: When winners enrich the tax department!

The last world poker championship during which the victory of the youngest winner of the history of this competition was registered does not finish defraying the chronicle. Very recently interesting details were revealed and which are likely to reduce the financial exorbitance sums offered to the finalists. 8,547,042$ and 5,182,928$ are the sums which would have touched respectively Joe Cada and Darvin Moon, the champion and the second of the 2009 World Series of Poker (WSOP) at the end of the total prize pool. Admittedly they are always gigantic sums which make dream more than one person.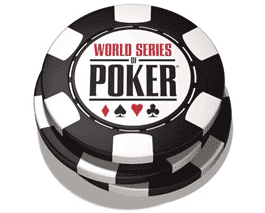 However the last revelations inform more on the various destinations of their respective profits. At first time, a more or less consequent tax will be taken on each one of their profits. Thus, according to the opinion of Russel Fox, an expert of taxation on the money gambling, Joe Cada will have to pay for about 3,556,236 $ to the American Treasury and the local authorities of its place of residence, Michigan. If Joe Cada must restore the equivalent of 42% of his treasure to the taxation administration, Darvin Moon is not spared of tax about because he is also constrained consequently by the law to pay 41% of his fortune to regulate taxes. Finally it is the American tax department which is the large winner there with the 7 American finalists out of the 9 present at the final table of this Main Event of the WSOP; it can hope to collect at least 8 millions dollars. Definitely, the tax department also grows rich with the poker.

Wednesday, 09 December 2009

This page has been viewed 546 times.


All trademarks and copyrighted information contained herein are the property of their respective owners.