| | |
| --- | --- |
| | Wednesday, May 31 2023 |
Casino of Namur: Arrest of some croupiers by the police

In all, four employers working in the casino of Namur, in Belgium, were imprisoned. The police force suspected them of fraud: certain croupiers would have acts in favor of players who proved to be their accomplice. The first arrests of the police which happen on Friday have seen the capture of one employee of the casino of Namur. Another person had been subject of an interpellation within the framework of his service to the casino at the time of the police descent of Monday. Tuesday the police force made a third irruption in the casino. And it is the English roulette which was the object of the descent. Apparently the swindle turned only around this game. Two accomplices who worked in the same casino were apprehended in their residence. A total of four persons were then arrested in this casino.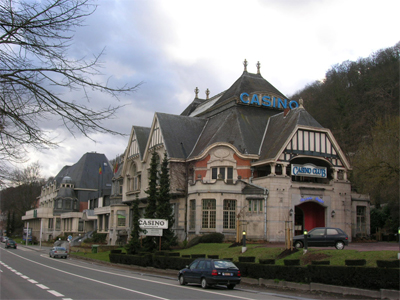 These people are suspected of having taken part in a massive swindle, with players of the casino as accomplices. Obviously the direction does not have anything to see in this situation. The board of director indicates only that no customer of the casino was injured in this fraud. To put each time the ball in the good box is a tiresome and quasi impossible exercise, but these croupiers found the parade which made this a play of child. They benefitted specificity from the casino. Indeed the casino of Namur is one of the rare casinos which allow "late advertisement", i.e. the player can announce at the last time the number on which he wants to bet. And the dishonest chief of table has allotted to his accomplice the good number.

Thursday, 03 December 2009

This page has been viewed 748 times.


All trademarks and copyrighted information contained herein are the property of their respective owners.