| | |
| --- | --- |
| | Saturday, June 10 2023 |
Gambling games in the USA: Turnover in decline of 8.5 % over a year

The profitability of American terrestrial casinos faced with a real threat in front of the competition and the economic context lived by the world of games. For the first time in thirty years, because of the world financial crisis on one hand but especially in front of the competition of online games, the American industry of gambling games and casinos recorded a significant decline of its turnover. According to the fiscal consulting firm Rockfeller Institute, a decline of $412 millions of the income of the sector, which represents 8.5 % less was recorded between the fiscal years 2008 and 2009. This decline gets at the same time the sector of casinos, lotteries and "racinos", these tables and gambling machines placed on sites of horse races.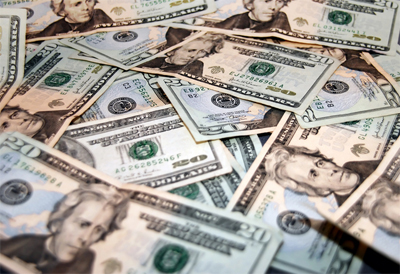 The second remark of the firm is the regression since 5 years of tax revenues generated by this business sector. In 1998, the taxes from gambling games were nevertheless from $2.4 to 4.5 billions. As much the budget assigned by gambling games customers for playing in the terrestrial casinos as the number of customer in these rooms of entertainment are all falling down. Among 12 States which authorize the practice of gambling games on their territory, Missouri and Pennsylvania are the only ones which recorded an increase of these taxes, in particular because of the opening of a new casino in Saint Louis and thanks to racinos in Pennsylvania. Besides, let us note that 60 % of American casinos are implanted on the Nevada territory, the State which shelters the cities of Las Vegas and Reno and that 20 % of its tax revenues result from these game.

Tuesday, 06 October 2009

This page has been viewed 682 times.


All trademarks and copyrighted information contained herein are the property of their respective owners.