| | |
| --- | --- |
| | Wednesday, May 31 2023 |
Online game: A law similar to the UIGEA for Brazil

The prohibition of online games could spread on the American continent. Actually, Brazilian politicians look into a law which could include elements of the American law UIGEA. Financial transactions between players and online game operators will be the first ones aimed by this law in progress. Internet Provider service will have also to block websites of online game settled outside Brazil under risk of prison sentence if the law is adopted. The President Lula de Silva hopes that this law will be applied before the end of year 2010. The project father, the senator Filho, recognizes that the bill was inspired by the American law and by the impact which this one had on the industry of online games.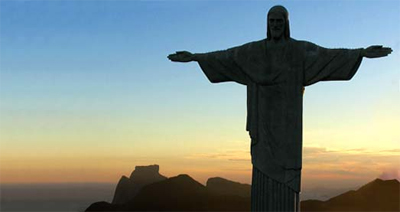 "The UIGEA adopted a strategy which deserves to be applied in our jurisdiction", declared the senator Filho. "As we have no means to punish holders of sites based abroad, we can punish on the other hand those who make these sites of online game accessible from Brazil", he pursues. Except for internet access providers, banks and companies which supply electronic payment settled on the Brazilian territory are also strongly targeted by this text which wants to prohibit the access of illegal sites of online game on the vastest Latin American country. The new law is awkward for big operators of game international-wide, which are already present on the Brazilian market. This bill also has in its sights sites of infantile pornography; these last ones could be banishment.

Thursday, 10 September 2009

This page has been viewed 491 times.


All trademarks and copyrighted information contained herein are the property of their respective owners.