| | |
| --- | --- |
| | Tuesday, March 28 2023 |
EPT 2010 Berlin: Tu Tuan To and Kfir Yamin lead the tournament

The Day 1A of the European Poker Tour in Berlin in 2010 attracted a large field of 387 players, but that number was nothing compared to what was to come on Day 1B of Thursday, March 4, as 557 players went in the room of Hyatt Hotel that day. The Main Event of the European Poker Tour of Berlin with its ¤ 5,000 buy-in is the largest poker tournament being held in Germany. This year, the 945 players in attendance generated a prize pool of ¤ 4,725,000 and the winner will receive the tidy sum of one million Euro. There were only 288 players after the nine levels of day 1B, these survivors have joined the 196 survivors of Day 1A. Tu Tuan To has until here accumulated the biggest pile of that day. The German player known by the nickname of "Little Buddha" has a huge stack of 212,600 chips. He has only 900 chips of gap on the chip leader of the Day 1A, the Israeli Kfir Yamin.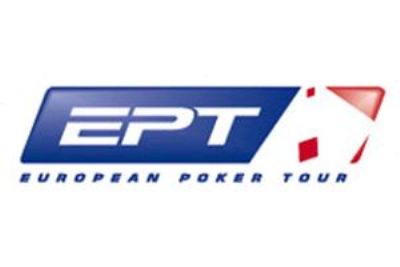 In the French side, players of the hexagon hadn't done too badly as six players have a stack exceeding 50,000 chips. Marc Inizan (177,000), Antoine Saout (96,900), Vikash Dhorasso (82,000), Benjamin Pollak (77,800), Nicolas Faure (74,900), Stephane Tayara (74,600), Bruno Launis (65,200), Aurelien Guiglini (59,900), Michael Sebban (58,500), Stephane Benadiba (50,300) are in a very place on this poker appointment of Berlin. Nicolas Levi despite his early elimination has attracted the cameras because he wore a nightgown lace all day.

Friday, 05 March 2010

This page has been viewed 868 times.


All trademarks and copyrighted information contained herein are the property of their respective owners.